Meet the Team at South Side Chiropractic

Meet Our Chiropractors

Meet Our Staff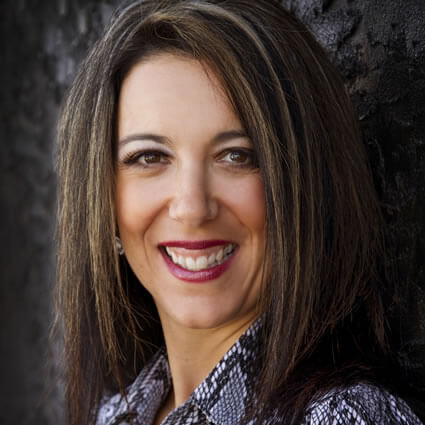 Brandi Macdonald
Brandi MacDonald is the co-owner at South Side Chiropractic, and Dr. MacDonald's wife. She enjoys managing the day-to-day operations of this unique wellness clinic.
Brandi also enjoys working as a chiropractic assistant in the clinic, and is happy to share her inspirational personal healing story about chiropractic with you.
Brandi's commitment to the clinic and patients is apparent, and she easily balances the care of patients with the management of the clinic.
Brandi is also an international speaker to both chiropractors and staff on improving leadership with both chiropractic and education on holistic health. She has spoken all around the world about chiropractic and healing.
If you ever have any questions or concerns please do not hesitate to contact Brandi.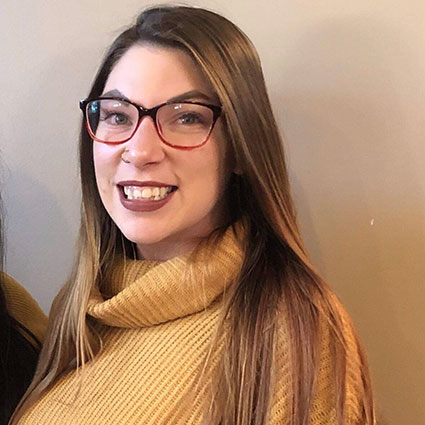 Randi Epp
Randi started with South Side Chiropractic in 2017. Had a year and a half break to grow a small Human and returned in 2022. She loves the welcoming atmosphere of SSC and was extremely happy to come back to the job she loved! She spends her time off taking care of her daughter Harper and 2 crazy dogs, watching all of her partners sports and spending time outdoors, if she's not outdoors she is watching true crime documentaries!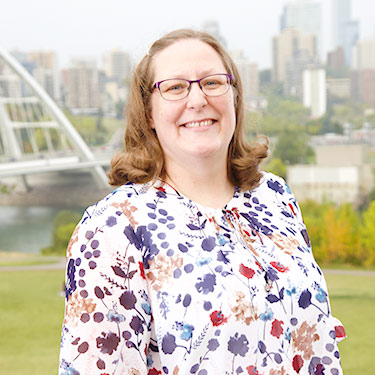 Maureen Luckwell
Maureen has been a patient of Dr. Don's since October 2022 . She is a full-time student at the U of A majoring in Linguistics and minoring in Psychology. She is hoping to start grad school in the fall of 2024 taking Speech-Language Pathology. She loves the atmosphere (and the activator) of South Side Chiropractic.
When she isn't studying or working, she loves spending time with her husband Tim and dog Lucky. She also loves cooking, baking, reading, crafting, and playing games of any kind and she has been an Oilers and Elks fan since she was little.

Emily Wojdak
Emily is a long-time patient of Doctor Don, currently in her 13th year of care! Patient turned part-time Chiropractic Assistant and now a retired dancer, Emily is a full-time student at MacEwan, currently studying her Bachelor of Arts in the field of Criminology and a minor in psychology.
In her spare time, when she's not studying, she loves reading and writing, listening to music, watching horror movies with her dad, shopping with her mom, and playing with her fur babies.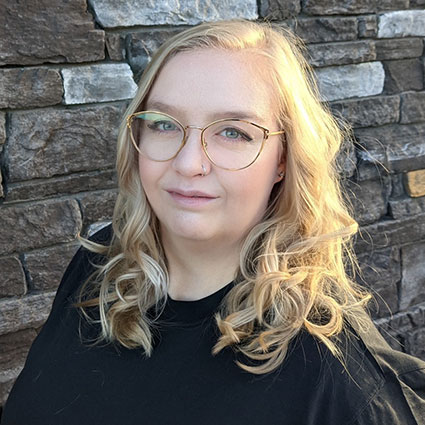 Apryl
My name is Apryl, I have been a Registered Massage Therapist since 2015. I enjoy treating repetitive strain injuries, as well as many other musculoskeletal disorders. Therefore, I would say my style of massage is more therapeutic / deep tissue.
I really take the time to listen to your needs and create a plan that helps you get the most out of your treatment. I find myself to be a lifelong learner, and I am always looking for ways to expand my knowledge on how to help you feel your best through the use of massage therapy.
When I'm not working, I love to do outdoorsy things, hang out with my pets and spend quality time with family and friends. I absolutely love my career and can't imagine doing anything else. I look forward to meeting you!
Get Started Today
South Side Chiropractic offers insurance receipts so practice members can get reimbursed on their own. Contact us to schedule an appointment.
CONTACT US »

Meet the Team at South Side Chiropractic | (780) 439-3444