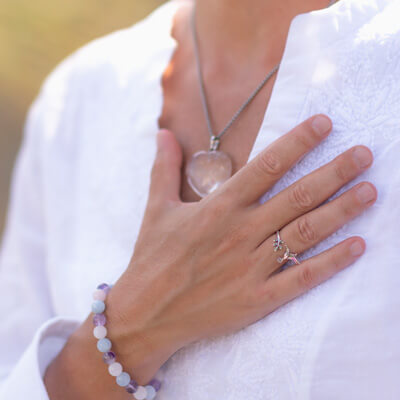 South Side Chiropractic Reviews
What Our Edmonton Patients Say
At South Side Chiropractic we love when patients share with us their feedback and comments after chiropractic care. Please read our patient testimonials below to see what other people have achieved through their tailored treatment plans with us.
Share your stories too! Click here to send us your feedback so that we can help to spread the word about the benefits of natural South Side Chiropractic care.
For more information, or to schedule an appointment contact us today.

Comforting and Kind
Being a lifelong skeptic of chiropractors, I did some online light research and wanting to keep my strength and mobility for my trade finally decided to try this. The office atmosphere and people are extremely and inviting and pleasant. I felt I was given great attention and consideration to my reason for visiting. Dr. Hailey Lutz is very attentive and focused to details. She is very comforting and was very kind and explained everything clearly. I highly recommend.
– Curtis K.
Friendly and Personable
I could barely walk when I started going to see Dr Don. I'm back on the ice with my beer league team and fishing with my buddies. I am able to live life again with no pain and great mobility. Thank you to the entire team at South Side Chiropractic for the repairs and also for being so understanding, friendly and personable. Don't think twice about going, just do it. The South Side Chiropractic gang will get you up and running in no time.
– Troy T.
Great Clinic and Team
Great clinic, attentive Doctors, super friendly employees! Highly recommend this place if you are looking for a new chiro. You will get a comprehensive assessment of so many things and if you commit to working on your wellbeing, you will see incredible results in no time.
– Iryna P.
Place to Go
I was a little skeptical at first. I was wrong. Dr Don and his team are top notch. From booking appt's to the treatment. My neck and back are 18 again. If you are serious about a recovery and treatment plan this is the place.
– Kelly R.
Couldn't Be Happier
My entire family of 4 has been seeing Dr. Don every month for over 10 years. Love the staff, love the clinic, and love what chiropratic care has done for my overall health. The South Side Chiropractic team has helped me through injuries, to hit health and fitness goals, and to educate me on how to be in tune with, and listen to, my body. South Side Chiropractic is about a whole lot more than just chiropractic care and I couldn't be happier to have found them!
– Jeff R.
Improved the quality of my life.
I wasn't sure that anything was wrong on my first visit. Seeing the picture of you with a head forward posture and looking back at pictures of me over the years made me realize that there actually was a problem. I knew you would be gentle and that you wouldn't hurt anyone because I knew what you were like as a child and I knew what kind of a family you were from.
I had heard bad things about chiropractic adjustments and was scared. You told me that you thought you could help me and I believed in you as a person. I am still coming because the adjustments work. Thanks to you I have changed my diet and made some lifestyle changes that have improved the quality of my life. I have more faith in getting rid of pain by visiting you than I do by going to a doctor when I injure myself.
-Carol M.
It is very obvious you are not "just another patient."
I have been under Dr. MacDonald's care for almost 2 years, to address chronic neck and back pain. He has proven to be very knowledgeable and has helped decrease my pain and improve my range of motion.
The clinic has a very friendly atmosphere and it is very obvious you are not "just another patient." I recommend him to friends and acquaintances, and am certain that they will have a very positive experience.
A miracle worker!! Thanks a bunch!
I started going to see Dr. Don about 6 years ago when I was unable to sit at my desk to work due to a back problem. Dr. Don discovered that a muscle was pressing on my L5 and we needed to get things in order. I went for regular adjustments as needed along with massage therapy for about six months and then started to include exercise as per his advice.
Our goal was to get me back golfing. This past week I was in Golden BC golfing and was able to play 2 games of 18 holes without an ounce of pain!! A miracle worker!! Thanks a bunch!
I always feel so much better
I began seeing Dr. Don in 2010 when I moved back to Edmonton. In my years I have seen a number of different chiropractors and he is the best that I have met. I have known other good ones, but Dr. Don is so good at what he does. I heal well and consistently!
I am not in terrible shape but have always had an active lifestyle and tend to get out of alignment. Without question, I always feel so much better when I have been consistently to see him. He and and his staff are very friendly, informative, professional and optimistic.
I highly recommend him and fully trust that anyone I refer to him will be well cared for.
Dr. Don is an amazing chiropractor!
Dr. Don is an amazing chiropractor! I have awful joints, and in just 2 months of seeing him I went from constant unmanageable pain to occasional, manageable pains!
The girls up front are always so happy, this place is great!
Thanks for all you do!
South Side Chiropractic has been very helpful for me. I work in a heavy duty mechanic shop and benefit tremendously from chiropractic as I am constantly on my feet.
Dr. Don is very easygoing and helpful when it comes to my schedule (shift work) and his staff is also friendly and accommodating.
Thanks South Side Chiropractic team for all you do!
I know he is truly invested and cares about my health
Dr. Don is a lifelong learner. I appreciate a practitioner who is open to improving so they can offer their patients the latest techniques and developments.
When he shares new information with me as it pertains to my needs, I know he is truly invested and cares about my health just as much as I do.
Dr. Don saved me from years of pain.
Dr. Don saved me from years of pain. Super awesome. Thanks for the years of keeping the old back in shape.
Dr. MacDonald has helped me perform at my best for years
I'm a triathlete and need to keep on top of my physical fitness and capabilities.
Dr. MacDonald has helped me perform at my best for years by keeping by spine in line and reduce pain and wear.
Highly recommend anyone to go see him as a chiropractor!
I have been seeing Dr Don for over 4 years. Working a desk job where I sit down for long hours has really had a negative impact on my physical activity.
Dr. Don's expertise and skill have helped me feel great and relieve a great deal of discomfort. Highly recommend anyone to go see him as a chiropractor!


South Side Chiropractic Reviews | (780) 439-3444