New Practice Members at South Side Chiropractic
From the moment you step foot into our inviting, relaxed space, we hope you feel calm and ready to heal. When you're here, know that we're always on your side and ready to help in any way that we can. Care with us is always custom to each individual, and we promise to see you as the unique person that you are.
Your First Visit
Before arriving at your appointment, you can fill out your new practice member paperwork easily online.
We aim to run on time and rarely keep practice members waiting. After greeting you by first name, we'll invite you back into one of our adjustment rooms where we'll start with getting to know you and your concerns. It's important to our chiropractors that they learn about your health history as well as what you're hoping to achieve and why you're seeking help now.
Once the big picture is painted, we'll move on to advanced testing. Our goal is to uncover the root cause of disturbance within your body, and through functional and neurologic tests, we can get the best idea. We take pride in being extremely thorough-we've even had people tell us it's the most thorough first visit they've ever had with any health professional.
Next, we'll talk about adjustments. If you'd like to be adjusted at this time, we'll do so. Then, we'll invite you to book a follow-up appointment to go over your report of findings.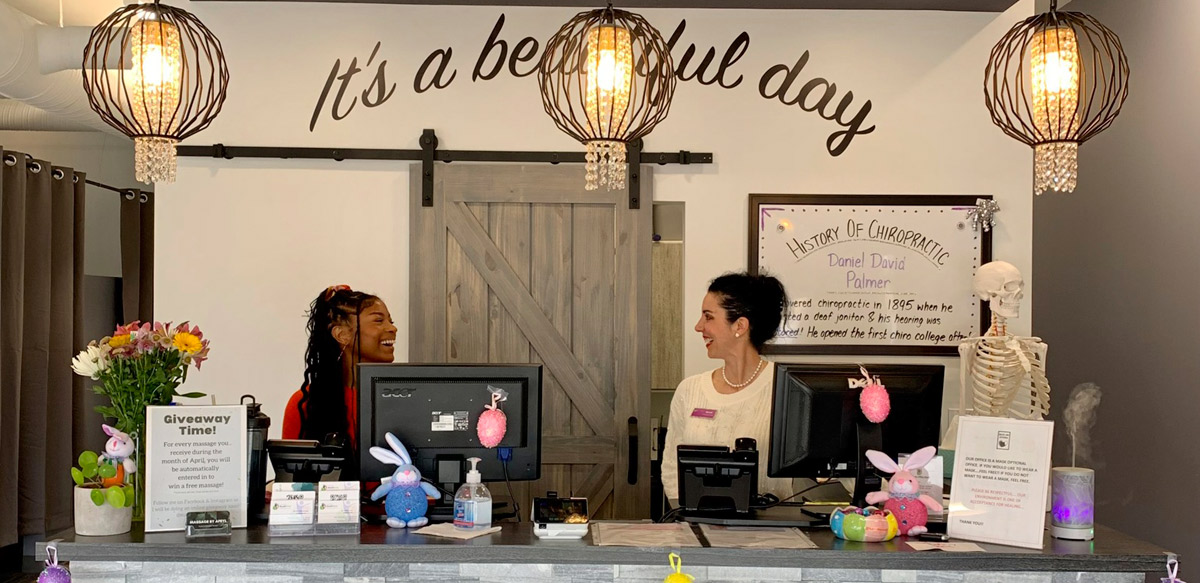 Your Second Visit
At your report of findings, we'll go over all of your test results and discuss where the problem lies within your body. We'll offer our recommendations for care, and you can choose whether or not you move forward. You're always the boss, we're simply here to support you in anyway that we can.
If you'd like to move forward with an adjustment and regular care, you can do so at this time.
Ongoing visits generally take less than 20 minutes-we aim to keep them focused on exactly what your body needs!
Learn More Today
We'd love to get to know more about you and your natural health goals. Get started today by contacting South Side Chiropractic to book an appointment. We're happy to provide practice members with insurance receipts.
Dr. Don and the entire team look forward to welcoming you into the practice.
CONTACT US »

New Practice Members at South Side Chiropractic | (780) 439-3444